Step into the Heroes Circle Events
Throughout the year, we host a variety of events to raise awareness and funds to reach our goal of empowering 1 million children to reduce their pain and stress. At the center of each event, we teach the importance of giving children tools to self-regulate, such as meditative breathing, mindfulness and movement, and engaging children's imagination.
The money raised at our events not only supports our current children in the program but provides the opportunity to allow more children to learn the important technique of "breathing in the light and blowing out the darkness".
Golf Outing & Dinner
Every summer, we host a golf tournament, auction and dinner to raise money to keep our programs free to all children. Participants can play in the tournament, choose between various sponsorship levels, or donate an auction item. The children in our program put on a demonstration of the techniques they have learned to deal with pain and stress.
View Event Details
Pediatric Psychosocial and Palliative Care Virtual Conference
Our fifth annual Pediatric Psychosocial and Palliative Care Conference will be focused on pediatic standards of care and how to create a personalized approach that addresses the physical, psychological, and social effects that a possibly life-threatening illness can have on a family.
View Event Details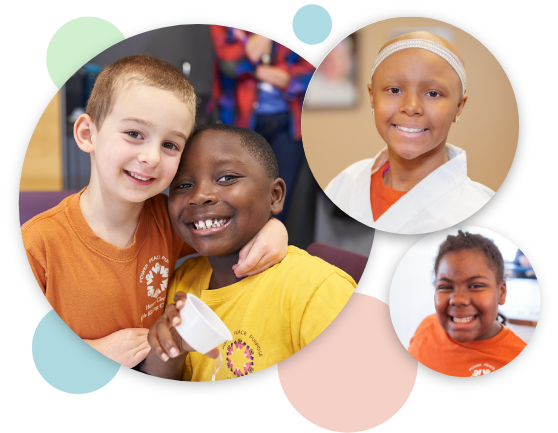 Despite the ongoing challenges of the global pandemic, we are committed to empowering one million children to reduce their pain and stress with the help of our evidence-based martial arts therapy.
Add
impact

to your inbox

We'll send you periodic updates on how supporters like you are helping us ease the pain and trauma of children, while empowering them to find purpose in their young lives. Plus, you'll get to meet some of our little heroes, receive special program announcements, and more.