Send a message of love and inspiration
Our Little Heroes Would Love to Hear From You!
It's easy! It only takes 44 seconds to watch this video.  It will take you 7 seconds to write a reply and 1 more second to hit the "submit" button.
Our children are inspiring and will help you to learn how to "Breathe in the light and blow out the darkness." Your life will be uplifted.
Our evidence shows that when you thank them, you are actually lowering their pain!
This season, and every season, please consider giving the gift of LOVE and inspiration to our Heroes Circle community. Your gift of 52 seconds will help lower the pain of children and ensure that we can share the message of Power, Peace, Purpose with the entire planet.
Please send a message to our little heroes, letting them know how they've helped or inspired you. You can also record a message and post on social media using #MessageofLove.
More Ways to Make an Impact
Learn how to create your own fundraiser, make a gift or discover additional giving opportunities.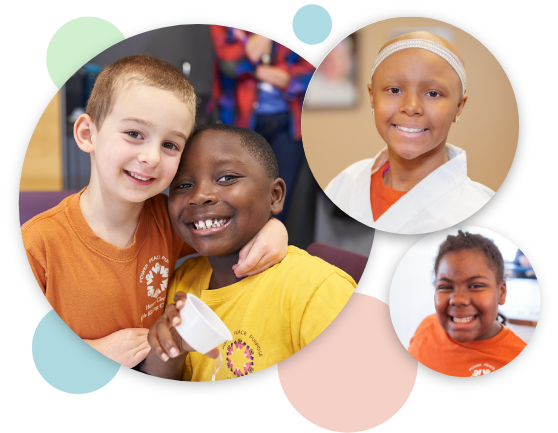 Despite the ongoing challenges of the global pandemic, we are committed to empowering one million children to reduce their pain and stress with the help of our evidence-based martial arts therapy.