Join us and help change the lives of children across the globe.
You will play a role in helping to lower the pain of children and watching them become powerful martial artists on a regular basis. We laugh, we cry, and we work as a team in a supportive environment. We believe that in order to serve our mission, our employees need a culture that values a healthy work-life balance, supports individual needs and builds each other up.
To ease the pain and trauma of children while empowering them to heal physically, spiritually and emotionally.
With our headquarters in Southfield, MI and opportunities to work remotely based on your role, we are a growing organization and a team of devoted and passionate people who care about making an impact. Join Us!
We care about the whole you:
Top-notch medical/dental/vision plans to cover you and your dependents.

We offer flexible health spending accounts (FSA), employer-paid life insurance, and options for additional life insurance and accident insurance.
We make sure you have time for you:
New employees receive up to 20 days of paid time off, plus time off for six national holidays.

We provide the ability to flex your regular hours based on your individual needs.
We offer a generous 401k match of up to 4% after your first year of employment.

We support you with opportunities to take part in professional development and other industry related activities.

We make sure you have all the tools you need to get your job done.

Our Martial Arts Therapists receive Heroes Circle Gi's and access to martial arts and psychosocial and therapeutic arts training.
We are always looking for passionate, skilled and committed talent! We are an organization going through strategic growth over the next five years and always accepting applications. Please submit your resume and cover letter describing what skills and experience you can bring to the Heroes Circle.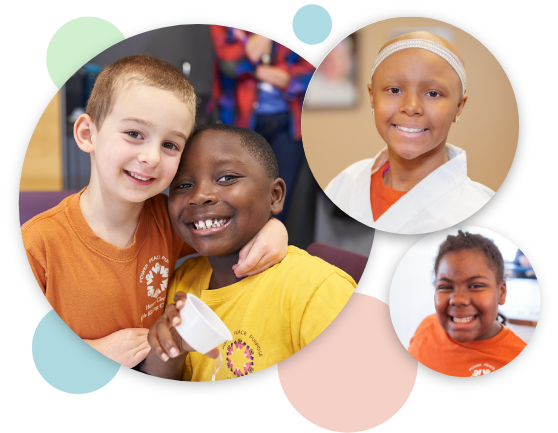 Despite the ongoing challenges of the global pandemic, we are committed to empowering one million children to reduce their pain and stress with the help of our evidence-based martial arts therapy.
Add
impact

to your inbox

We'll send you periodic updates on how supporters like you are helping us ease the pain and trauma of children, while empowering them to find purpose in their young lives. Plus, you'll get to meet some of our little heroes, receive special program announcements, and more.