Empowering children with the tools to build resilience and overcome toxic stress that can impact learning, behavior and long-term health.
Our resilience-building and empowerment curricula is evidence-backed and aligns to state education standards.
90% of children will experience at least one traumatic event during their adolescence, which can lead to toxic stress. The introduction of resilience-building and empowerment programs in schools can help mitigate the effects of toxic stress and equip children to be successful in the classroom and in life.
Our Heroes Circle School Program is a unique resilience-building and empowerment program designed for elementary and middle school students.
Using the power of martial arts to teach meditative breathing, mindfulness, and movement, the program engages children's imaginations, while teaching them how to work through overwhelming emotions and positively respond to stressful situations. This powerful method is an evolution of our work in pediatric pain management, teaching children how to self-regulate, care for others and to respect the power within themselves.
Our goal is to empower schoolchildren to take control of their stress at home and in the classroom.
We've made the school program easy to navigate and integrate into the classroom setting. Standards-based lesson plans provide flexibility to help teachers connect the Heroes Circle to their core content and area of expertise. Using a "surround sound" approach, the program is extended beyond teachers to social workers, psychosocial staff, administrators and other high-touchpoint staff.
Our program is more than just a series of classroom exercises.
The following concepts are delivered to students in an innovative and relatable manner.
Our Curriculum Evolves With the Needs of Our Students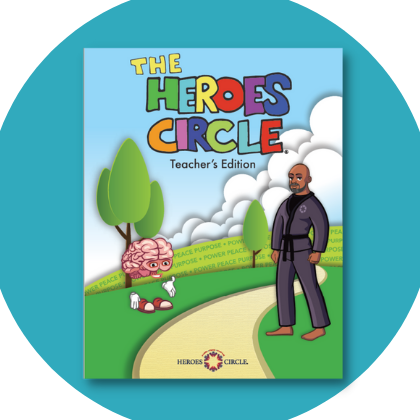 Elementary School Curriculum
The 26-week elementary school curriculum is aligned to state education standards, modified by grade level and delivered to students daily via 15-minute teacher-led lessons.​ In a pilot with Oak Park School District in Oak Park, Michigan, research showed improved academic performance, reduced stress, and decreased incidence of emotional and behavioral problems among participating elementary school students.
Our 18-week middle school course curriculum was developed for adolescents who are adapting to a new learning environment, while being confronted with greater family and school-related responsibilities, new peer relationships and the pressures of social media.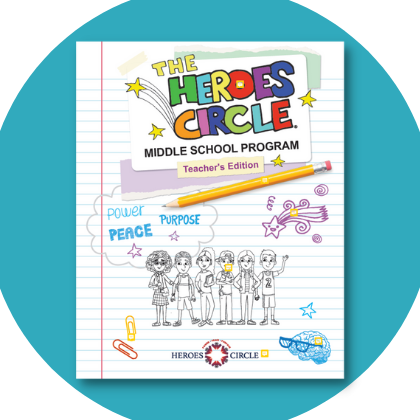 Together, We Are Changing Lives
This snapshot is a chance to celebrate everything that we accomplished together in 2022, thanks to donors like you!
The total number of instances that children in our Heroes Circle School Program participated in a Martial Arts Instructor led class.
Nearly
Hours spent by elementary students engaging with the Heroes Circle school curriculum.
Workshops, training and collaboration sessions were held in 2021 with nearly 500 instances of participation by Oak Park School District staff.
+
Breath Brakes® taken by students during school hours.
What people are saying about the Heroes Circle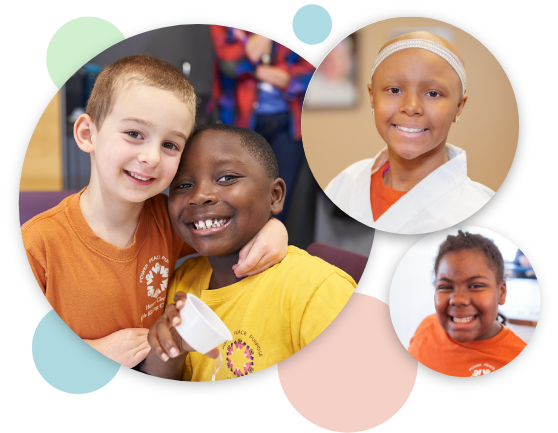 Despite the ongoing challenges of the global pandemic, we are committed to empowering one million children to reduce their pain and stress with the help of our evidence-based martial arts therapy.
Add
impact

to your inbox

We'll send you periodic updates on how supporters like you are helping us ease the pain and trauma of children, while empowering them to find purpose in their young lives. Plus, you'll get to meet some of our little heroes, receive special program announcements, and more.