Show Us How You Are Teaching The World!
Have an adult send us a video of you teaching someone how to use your power breathing to help control stress, fear or pain. It can be a sibling, friend, teacher or even a doctor. We would love to feature YOU across our Heroes Circle social media channels to help spread Power Peace Purpose around the globe.
You are a powerful martial artist! Thank you for sharing your light with the world.
More Ways to Make an Impact
Learn how to create your own fundraiser, make a gift or discover additional giving opportunities.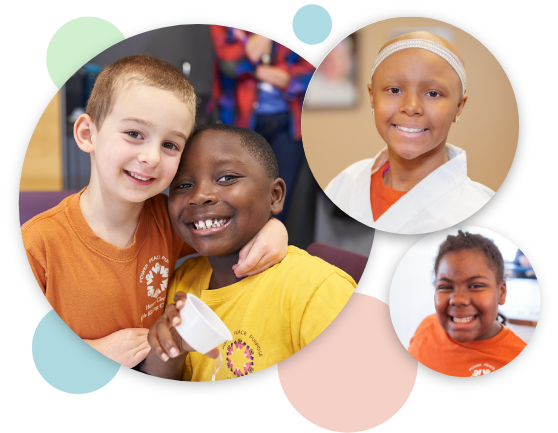 Despite the ongoing challenges of the global pandemic, we are committed to empowering one million children to reduce their pain and stress with the help of our evidence-based martial arts therapy.