Our powerful little martial artists have enormous impact and have found purpose by teaching the world.
Pain is more than physical ailments. Brain imaging tells us that one's sense of fear, despair and anger affect the physiology of that pain. Allowing our little heroes to know that they are teaching the world, lessens their pain of disease and procedures. It also creates a motivating force for healing.
We are honored to share the stories of our courageous patients, supporting siblings and amazing caregivers.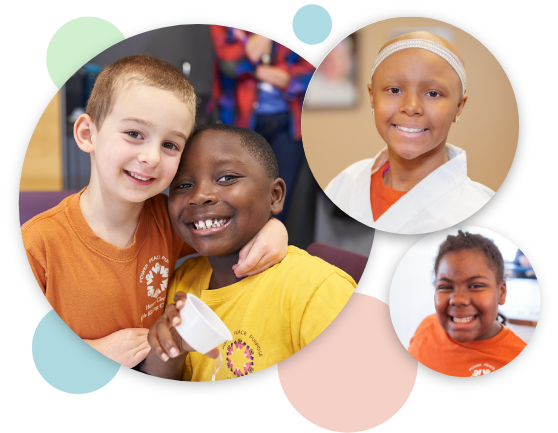 Despite the ongoing challenges of the global pandemic, we are committed to empowering one million children to reduce their pain and stress with the help of our evidence-based martial arts therapy.
Add
impact

to your inbox

We'll send you periodic updates on how supporters like you are helping us ease the pain and trauma of children, while empowering them to find purpose in their young lives. Plus, you'll get to meet some of our little heroes, receive special program announcements, and more.